Contact Us!
Precision Home Inspection
Horseheads, NY 14871
(607) 426-6242
Info@precisioninspect.com
Hours of Operation:
Office Open Monday – Friday 8AM to 4:30PM
Call Center Open 24Hrs/365 Days per year to schedule your inspection
Accepted Payment:
Check, Visa, AMEX, Mastercard, Paypal
If you would need to submit a claim to the warranty company click below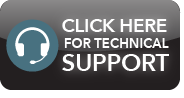 Your Southern Tier Premier Home Inspection Company | Let the experienced Precision Home Inspectors help keep you from buying The Money Pit. We'll alert you to any and all health or safety issues and maintenance needs of the home you're looking to buy.
Precision Home Inspection will be your home buying or selling advocate!  We are committed to providing you with outstanding service. We're highly experienced and extremely thorough. If you're looking to buy or sell in the Southern Tier area, we can help!
Call Us Today (607) 426-6242 or Click To Schedule Online 24/7 Right From Our Website