Repair Resources
Click On The Links Below To Find Resources For Each Category!
If you're in the Twin Tiers and surrounding areas and need home repairs, improvements, products, and/or services for your home, please check out this page of businesses.
This website is meant to be a directory and not a referral service. It is simply a list of professionals or businesses, and no recommendations, guarantees or endorsements are made regarding the quality of service you might expect from any of the professionals or businesses listed.  These are strictly businesses we have come in contact with, in the past or who have been used by other credible real estate agents.  It is advised that you investigate all reputable companies & make your own decision on who to hire whether on or off this list.  Precision Home Inspections takes no responsibility for the services provided by any of the resources listed below.
ALARM/SECURITY SYSTEMS
APPLIANCE REPAIR
ASBESTOS
ASPHALT/BLACK TOP
BASEMENT WATERPROOFING

Midstate Basement
1143 Elmira Rd
Newfield, NY 14867
CARPET CLEANING
CHIMNEY INSPECTION
CLEAN-UP
CONTRACTOR
DRYWALL
DUCT CLEANING
ELECTRICIAN
Fred Fitch, Commonwealth Inspections 607-535-7330
ENGRAVING
FENCING
FINANCIAL PLANNING
Lucas Herrington/ H&H Financial Group
FIREPLACE/CHIMNEY
FLOORING
FOUNDATION REPAIR

Midstate Basement
1143 Elmira Rd
Newfield, NY 14867
GARAGE DOOR REPAIRS
GUTTERING
HEATING & COOLING
INSULATION
INSURANCE-HOMEOWNERS
INSURANCE-BUSINESS
FACILITIES MANAGEMENT
LANDSCAPING
MOLD REMEDIATION

2300 Grand Central Ave, Suite 102
Horseheads, NY 14845
(607) 442-MOLD
MOLD TESTING
2300 Grand Central, Suite 101
Horseheads, NY 14845
(607) 426-6242
PAINTING
PARTY SUPPLIES
PAYROLL
Nick Peters/ Paychex Inc
PLUMBERS
POOL
RADON MITIGATION
2300 Grand Central Ave, Suite 102
Horseheads, NY 14845
(607) 442-MOLD
RADON TESTING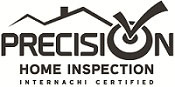 2300 Grand Central, Suite 101
Horseheads, NY 14845
(607) 426-6242
RESIDENTIAL MORTGAGES
ROOFING
SEPTIC TANK PUMPING
STRUCTURAL ENGINEER
STUMP REMOVAL
TERMITE INSPECTIONS & TREATMENT SERVICES
TREE SERVICE
WHIRLPOOL TUBS
WILDLIFE CONTROL
Special Licenses Search System – New York State Department of Environmental Conservation (ny.gov)